Tap Dance
Tap has evolved as an American dance form, popularised throughout the world, with debate about its origins coming from African dance, Irish dance and/or clog dancing. The dancer uses their feet to strike the floor, beating out different rhythms, with dancers wearing tap shoes which have small metal plates on the toe and heel to give the distinctive sound. Tap dance is a theatrical art form often seen on stage in musicals.
Tap Dance
At Expressions we offer Tap classes for children from the age of 2 years.
Tap Dance
We offer ISTD classes from Primary through to Advanced. Students will be regularly assessed and get the opportunity to take Tap examinations.
Tap Dance
All students who take classes will have the opportunity to compete in this genre and will perform in a group Tap number in our annual show.
Tap Dance
Tap is a great form of dance for working on rhythm, timing, musicality and a sense of style.
Tap Dance
Tap is a great way to keep fit and most importantly it is great fun!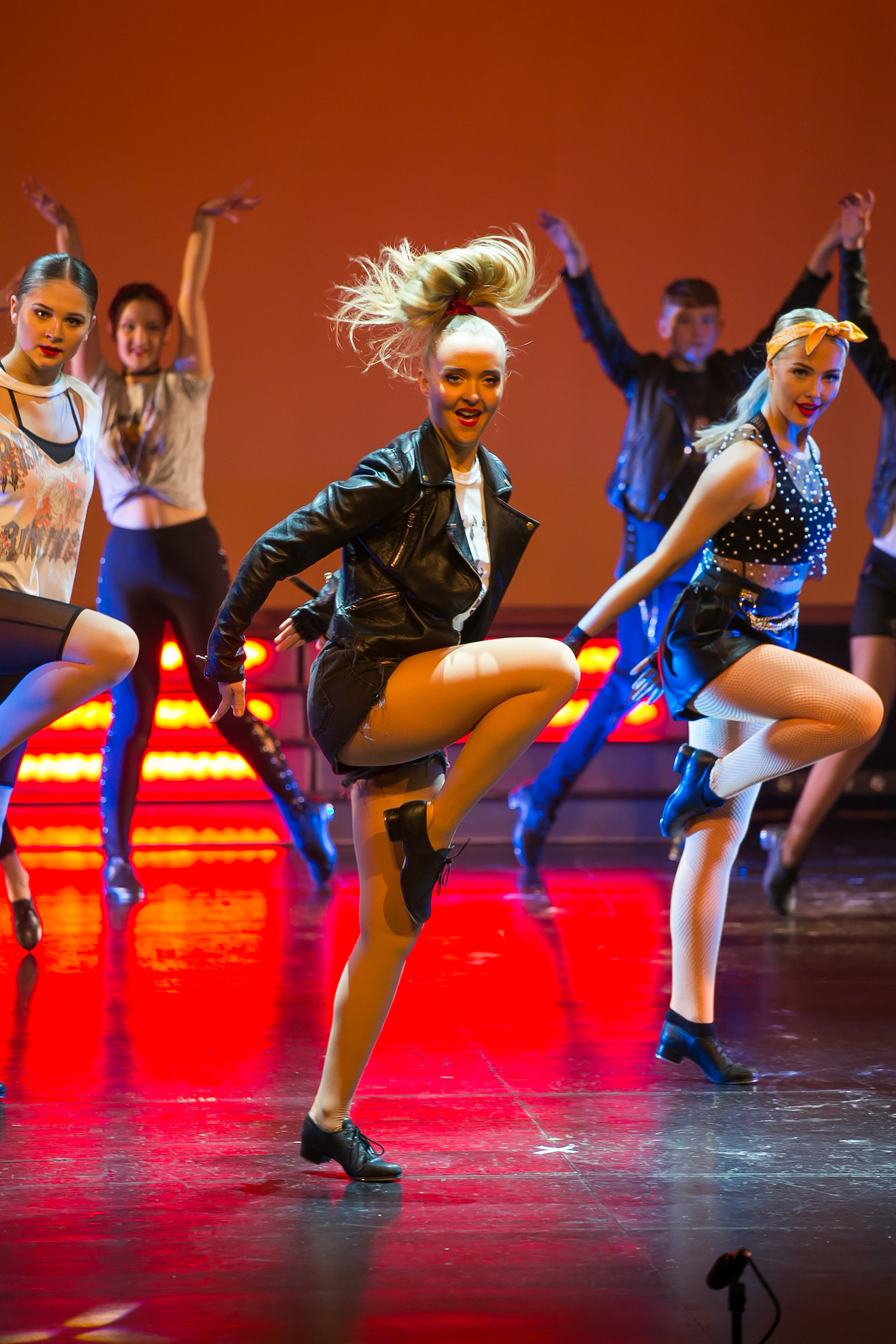 FOLLOW

OUR

LATEST

NEWS




PAGE

TO

KEEP

UP

TO

DATE WITH OUR EXPRESSIONS COMMUNITY
We offer lots of opportunities to perform and have competed in many venues from Disneyland Paris to the 02 Arena, Sadlers Wells Theatre and The Royal Albert Hall to name a few. See what our talented students have been up to and follow our journey.
Sorry, the comment form is closed at this time.