Expressions Theatre Arts opened its doors on the 25th April 2010. We are based in Leigh-On-Sea and have some amazing facilities including three studios, a studio theatre modern reception, and changing rooms. Here at Expressions we believe that the world of Theatre is a wonderful world to grow up in giving you life long memories and brilliant opportunities whether you decide to take your training further or simply to just have fun. We are extremely proud of the high calibre of training that we can offer at Expressions Theatre Arts and our 100% examination pass rate proves this. We are an award winning school that regularly competes and performs throughout the year, giving all students the opportunity to be involved. The team at Expressions offer a wealth of expertise in Theatre and Dance. With their contacts in the industry and being on the doorstep quite literally of one of the UK's leading Theatre Colleges TTC, the students daily pass some of the best choreographers and casting directors in the Country.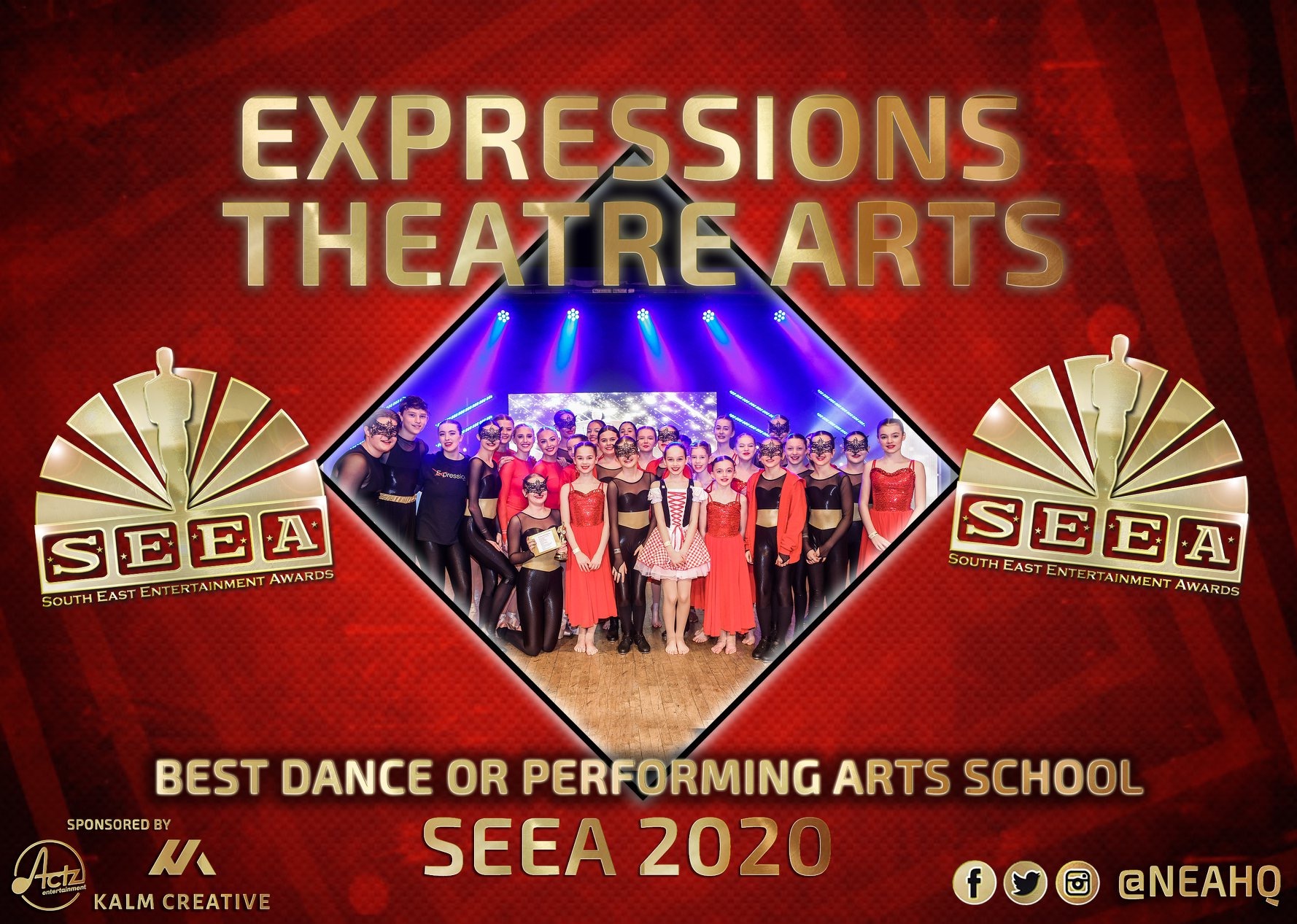 Expressions

are

very

proud




to

be

an

ISTD

school

giving

students the opportunities to take dance examinations for all ages
Children are encouraged to take examinations in Ballet, Tap and Modern. Once students reach a vocational level their exam results qualify for UCAS points for those who want to go to University.

I love dancing at Expressions because my teacher is nice and funny.
Francesca Humphreys Age 4

My daughter joined Expressions just over a year ago. She has learnt so much in that time and loves coming to classes. Everyone is so friendly and welcoming, the teachers and staff are lovely.
Vicky Arrowsmith, Parent

Since dancing with Expressions, I have seen my daughter blossom with confidence over the years. Thankyou.
Daniella Curtis, Parent

I love dancing at Expressions. The shows are amazing. The teachers are really good and so nice. I've made so many lovely friends there.
Olivia Humphreys Age 9

As a member of Expressions since day 1, my life has been nothing but magical. I've experienced millions of fantastic memories and opportunities and brilliant training. I have been blessed with lifelong family that I've made in friends, teachers and parents. My life wouldn't be the same without this phenomenal school.
Reece Emery Age 17
Sorry, the comment form is closed at this time.